Spring Into Action!
The Promoting Resilient Operations for Transformative, Efficient, and Cost-Saving Transportation (PROTECT) Grant Program
The PROTECT Program aims to fund projects that improve the resilience of surface transportation systems, such as highways, public transportation, ports, and intercity passenger rail, in response to the climate crisis. The program, administered by the U.S. Department of Administration (USDOT), has a funding allocation of up to $848 million for the fiscal years 2022 and 2023 available for:
Planning Grants
Resilience Improvement Grants
Community Resilience and Evacuation Route Grants
At-Risk Coastal Infrastructure Grants
Applications are due August 18, 2023.
To learn more, tune in to an upcoming webinar.
Airport Improvement Grant Program (AIP)
The Federal Aviation Administration (FAA) is offering a chance to apply for $1.5 billion in discretionary grants for the Airport Improvement Grant Program for FY 2023. Applications are due by July 14, 2023. Learn more.
Safe Streets and Roads for All Grant Program (SS4A)
$1.177 billion are available under the Safe Streets and Roads for All Program. This funding is available for cities, towns, counties, Tribal governments, and Metropolitan Planning Organizations (MPO) to improve roadway safety and reduce fatalities and serious injuries.
The department is holding a series of webinars to help potential applicants.
Urban and Community Forestry Grant Program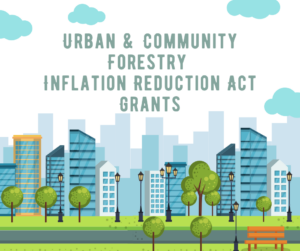 The Forest Service is offering up to $1 billion in Urban and Community Forestry competitive grants to fund projects that enhance access to urban tree canopy and related benefits in underprivileged communities, involve the community in local urban forest planning, and promote resilience to climate change, pests, and storm events by using best management and maintenance practices. Applications are due by June 1, 2023. Learn more.