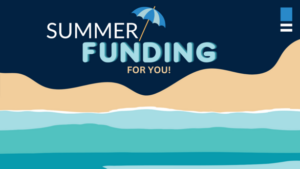 TRANSPORTATION
More Than $5.5 Billion Available in Funding to Help Carry Out Major Transportation Infrastructure Projects Across the Country
The Department of Transportation is now taking applications for projects of regional or national significance. This funding supports three major discretionary grant programs that involve surface transportation projects designed to strengthen supply chains, spur economic development, and improve safety and daily life.
$1.8 billion for the National Infrastructure Project Assistance (Mega) program: The Mega program supports large, complex projects that are difficult to fund by other means and are likely to generate national or regional economic, mobility, or safety benefits.
$3.1 billion for the Infrastructure for Rebuilding America (INFRA) program: The INFRA program awards competitive grants to multimodal freight and highway projects of national or regional significance to improve the safety, accessibility, efficiency, and reliability of the movement of freight and people in and across rural and urban areas.
$675 million for the Rural Surface Transportation Grant (Rural) program: The Rural program supports projects that improve and expand our nation's surface transportation infrastructure in rural areas in order to increase connectivity, improve the safety and reliability of the movement of people and freight, and generate regional economic growth and improve quality of life.
The deadline for applications is August 21, 2023. Learn more.
ENVIRONMENT
$125M for Consumer Electronics Battery Recycling, Reprocessing, and Battery Collection
This program aims to support the recycling of consumer electronics batteries and battery-containing devices to bolster the domestic critical material supply chain for EV batteries. Funded projects will address one of the following topic areas:
Increasing consumer understanding of and participation in existing battery recycling programs
Improving the economics of the battery recycling process – collection, transportation, preprocessing, storage, and safety
Establishing state and local programs for battery recycling
Establishing retail programs for sustainable battery recycling
Concept papers are due on August 17, 2023. Full applications are due November 29, 2023. Learn more.
NOAA Climate Resilience Regional Challenge
Approximately $575 million is available for projects that build the resilience of coastal communities to extreme weather (e.g., hurricanes and storm surge) and other impacts of climate change, including sea level rise and drought.
This is an unprecedented opportunity to transform our coasts, as the program is investing in collaborative approaches to climate resilience using a regional approach, with an emphasis on equity, adaptation, and building enduring capacity. There are two separate, simultaneous tracks:
Track One: Regional collaborative building and strategy development: $500,000 to $2 million, to be spent over five years, for each successful applicant; and
Track Two: Implementation of resilience and adaptation actions: $15 million to $75 million, to be spent over five years, for each successful applicant.
The closing date for applications is August 21, 2023. Learn more.