A Summer of SMART Possibilities
WaterSMART
The Department of Interior announced the availability of $195 million in funding through its WaterSMART Program
Drought Response: Drought Resiliency
Cooperative Watershed Management
Planning and Project Design
Aquatic Ecosystem Restoration
Strengthening Mobility and Revolutionizing Transportation (SMART)
The U.S. Department of Transportation (USDOT) announced $50 million available for demonstration projects that use technology to solve safety issues.
Deadline: October 10, 2023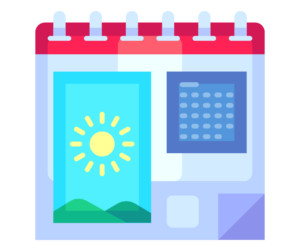 USDOT will be hosting an informational webinar on how to apply to the program.
Date: August 17, 2023
Time: 11:00 AM PST
Happy Anniversary!
Exactly one year ago today the President signed the Inflation Reduction Act into law. To commemorate this milestone, the Biden Administration released an interactive map that shows both the private and public infrastructure investments that have been made.  View Map Here.